Carbonated Drink Filling Machine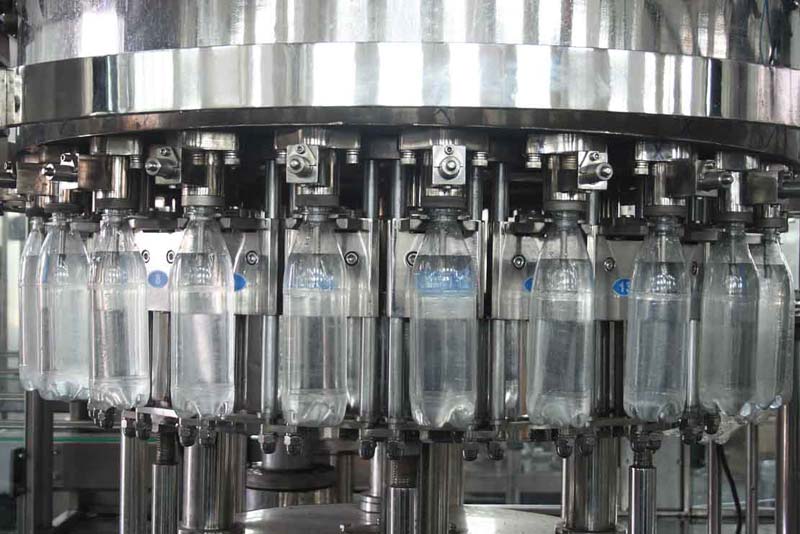 Business Type
Manufacturer, Exporter, Supplier
Application
Medic, Beverage
Usage
Jars, For Filling Liquid in bottles
Speed
3 to 4 Jars of 15 K.g. per Minute
Click to view more
Product Details
Filling Range
200gms to 20k.g (standard)
Features
Microprocessor Based Filling System, two Stage Valve System for High Accuracy
Automatic Grade
Automatic
Capacity (pouch per hour)
1000-2000, >4000
Pouch Capacity
50-200 grams, 400-600 grams
Sainfoin Impex Pvt Ltd, an ISO 9001: 2008 certified organization brings forth advanced Carbonated Drink Filling Machine. Carbonated Drink Filling Machine is designed to fill both carbonated and still products in PET bottles. The electro-pneumatic filling turret has the tank complete with level probe located in the centre in order to increase the product level accuracy. The filling phases are driven by PLC, which, via PROFIBUS, controls every single filling valve. In this way you can realize and store the best condition based on bottle size and kind of product to be filled. These operations can be carried out directly by the TOUCH SCREEN of the machine.

Details :
High filling performance
Separate air return during filling
Precise filling levels
No size changeover for PET bottles
User-friendly and low maintenance
Adjustable product level spout

Filling valve :
You can have an isobaric filling (for CO2-added beverages) or a gravity one with atmospheric pressure (for still beverages).
For both cases, the air in the bottle is evacuated outside the product bowl.
The spouts are adjustable in length, so it is no more necessary changing them when changing the fill point.
The spouts adjustment can be manual, manual and centralized or automatic.
The new helical deflector allows homogenous and constant filling. The liquid is spread towards the inner bottle wall to avoid foaming.
Thanks to this new deflector it is no more necessary any change over when changing bottle.

Dummy bottle :
The manual dummy bottle is placed on the hanger of the lifting jack and then manually inserted and released.
On request, it is possible to have automatic dummy bottle. This one is fixed on the machine and it is automatically triggered and defused by proper devices
There are no dynamic gaskets both for the manual dummy bottle and the automatic one.

Bottle lifting jack :
The lifting jacks are of a pneumatic type with closed circuit, thus without any compressed air consumption.
In this new pneumatic jack there is only one dynamic gasket; all the sliding movements take place on cylindrical rods.
This jack arrangement allows an easy maintenance.

Product bowl :
The bowl is of a central type.
All contact parts with the product are manufactured in s.s. AISI 304 (on demand they can be made in stainless steel 316)and the weldings are effected avoiding any gap or porosity; successively they are mirror polished (0,004 ÷ 0,0025 micron), removing juts and sharp corners.

Standard Specifications :
Output : 1500÷100,000 bph
N° filling valves : 20÷140
Processable bottles : PET
Processable bottles (h) : 140÷340
Processable bottles (Ã�) : 48÷115
Operator panel : Touch Screen

Accessories on request :
Stainless steel base
Automatic centralized lubrication
Product contact parts in AISI 316 steel
Enclosed chamber with positive pressure
Automatic dummy bottles
Automatic centralised product level adjustment
Other accessories and control systems on request
Looking for "
Carbonated Drink Filling Machine

" ?